With fewer than 10 rooms, these truly boutique hotels still offer big luxuries, like gourmet restaurants, rooftop pools and spas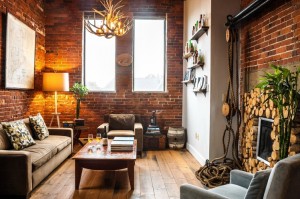 Not long ago, staying at a hotel with fewer than 10 rooms usually meant one thing: bedding down at a guesthouse. In the U.S. and abroad, small-scale options were largely limited to inns and B&Bs—some lovely, but others with fraying upholstery, too-thin walls and resident gangs of tchotchkes. For a luxurious experience, you needed to go bigger.
But lately, some in the hospitality business have been embracing the smaller-is-better trend. "There's a certain soul in small properties that it's harder for large hotels to achieve," said Rob Blood, who founded Lark Hotels—a group of some half-dozen petite New England properties—in 2012.
The best of these new small hotels share an intimate feel with their predecessors, but the similarities end there. And though some have only one suite, don't confuse diminutive properties with vacation rentals—the houses, rooms and apartments you can book through services like Airbnb or HomeAway. These are professionally run, and come with hotel perks and services. Want a full-time concierge, rooftop pool and swanky cocktail lounge? Would you care for the services of a private tailor or personal chef? These tiny—dare we say artisanal—establishments deliver.
An Eclectic Inn in New Hampshire
Built in the 1870s as a brewery warehouse, the Ale House Inn has been reimagined by Lark Hotels and now embodies the hip-yet-historic vibe of downtown Portsmouth. The brick building houses 10 guest rooms, which nod to their provenance with industrial-chic light fixtures, black-and-white photographs and (upon request) fridges stocked with local beer. Otherwise, the aesthetic is modern: snappy patterned fabrics, Formica writing desks and iPads. The lobby has a wood-burning fireplace; after dinner or going to the Seacoast Repertory Theater downstairs (tickets are complimentary), you can put up your feet and pop an I.P.A. From $129 a night, alehouseinn.com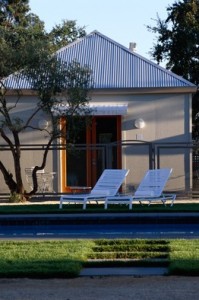 A Colorful Compound in California
A pioneer of the small-hotel movement, the Duchamp opened in 2000 in Healdsburg, now one of the best-known towns in Sonoma wine country. Back then, recalled owners Peter and Pat Lenz, the area was much less developed—Duchamp's property was an empty lot with a few dilapidated barns. That might be hard to imagine today, with the hotel's grove of 50-year-old transplanted olive trees, trim landscaped gardens and chaise-lined pool. The six free-standing, corrugated-metal-roofed cabanas are modern-minimalist in style, with polished-concrete floors, flokati rugs and brushed-steel sinks. Breakfast is served outside or in the common dining area, and a concierge can help you plan excursions to wineries, spas and restaurants. From $375 a night, duchamphotel.com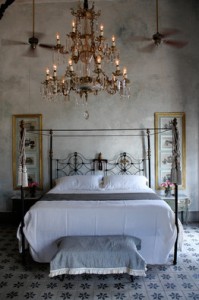 A Singular Suite in Mexico
Coqui Coqui Mérida is the latest addition to a group of tiny properties on the Yucatán Peninsula. Each has a strong sense of place—the Tulum "residence" has a thatched roof and limestone walls; the one shown here is a turn-of-the-century manse in the cobblestoned heart of central Mérida that has been transformed into a single-suite hotel. (It sleeps up to four people.) The interiors are a valentine to Belle Epoque style, with intricate tilework floors, ornate chandeliers, a wrought-iron four-poster bed and twin claw-foot tubs. The amenities deliver on the décor's promise. Guests can lounge poolside on a rooftop terrace, enjoy a massage or an organic facial at the one-room spa, relax at the intimate courtyard cafe or browse at the apothecary-style perfumery housed in the same building (the owners are, among other things, fragrance designers). From $320 a night, coquicoquiperfumes.com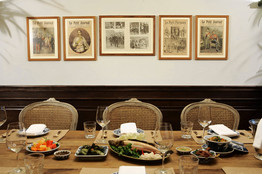 Vintage Chic in Thailand
Set on a cul-de-sac off the congested thoroughfare that is Bangkok's Sukhumvit Road, Cabochon Hotel's elegant white colonial-style facade is a visual respite from the surrounding hubbub and towering chain hotels. Inside, you'll find a civilized sanctuary: eight clean-lined, airy rooms and suites, where the upholstery is pale Belgian linen, the floors are dark wood, the bathrooms are clad in marble and French doors open (in most cases) onto private balconies. The common spaces include a sophisticated Thai-Laotian restaurant and a cocktail lounge furnished with velvet settees. Topping off the whole hotel is a rooftop pool stylish enough to rival any VIP club's. From $150 a night, cabochonhotel.com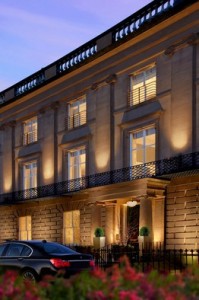 Ritzy Digs in Scotland
The Atholl, a stately 18th-century stone townhouse near Edinburgh Castle in Edinburgh's New Town district, houses just four suites—which are actually large, lavishly appointed apartments. Even the smallest (1,065 square feet) features wide-plank floors, mural-size artwork and a Bulthaup-designed kitchen complete with wine fridge. The largest—almost 3,000 square feet—has three bedrooms, a terrace, a whisky-tasting room and indoor and outdoor fireplaces. If you're hungry, just ask a personal chef to whip up a meal or snack. You can similarly summon the presence of a massage therapist, personal trainer or tailor. From about $1,660 a night, theatholl.com