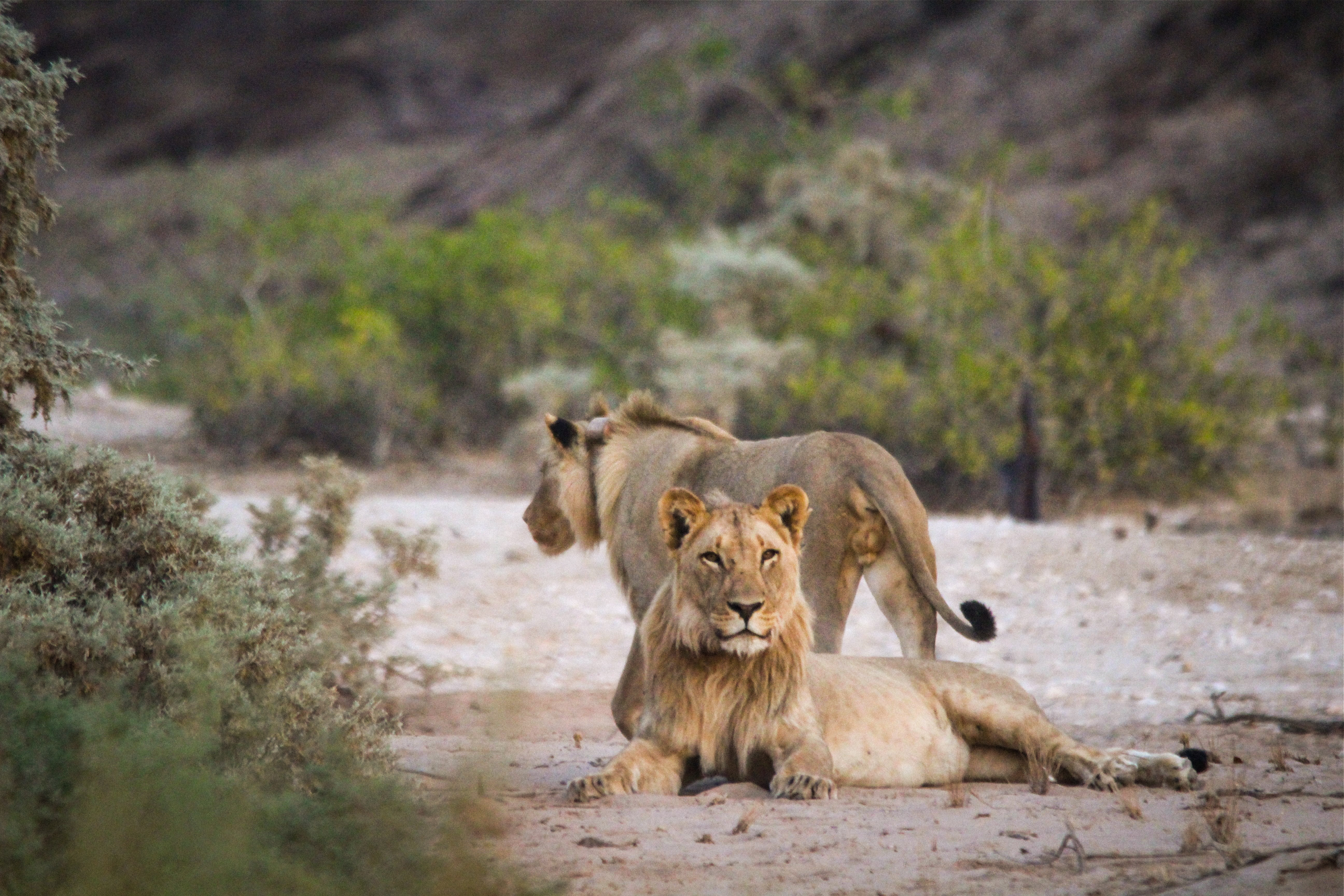 Through my camera lens, the lions looked startlingly close: five young brothers with silky manes, sprawled on a dune that matched the tawny color of their bodies; and a sleek older lioness, sitting high above on a rocky promontory. Every 15 minutes or so, the female would carefully descend to approach one of the males—provoking fierce roars, which sent her scrambling back to her perch.
The skirmishes, though brief, were actually momentous. They were the first documented confrontations between two separate lion prides—parts of a small, threatened lion population inhabiting this remote corner of the Namib desert. So far, the lions didn't seem to notice our tiny group hidden in an acacia thicket, spying on them from our parked Land Cruiser.
For us—just three Americans and one European, along with our guide—the occasion was significant as well. Seeing these lions, in the arid northwestern region of Kunene, was both a rare privilege and the culmination of a two-week-long journey. The trip, a new offering from Wilderness Travel called "In the Realm of the Desert Lion," offered close encounters with many of Namibia's desert-adapted species—animals whose survival in some of Africa's most punishing landscapes was a world away from those I'd seen on game drives in popular national parks.
"Can you see what's happening?" a voice crackled from our vehicle's walkie-talkie. It was Dr. Philip "Flip" Stander, a prominent Namibian wildlife biologist who has spent three decades studying desert lions. His own vehicle was parked nearby, but his sightlines weren't as good.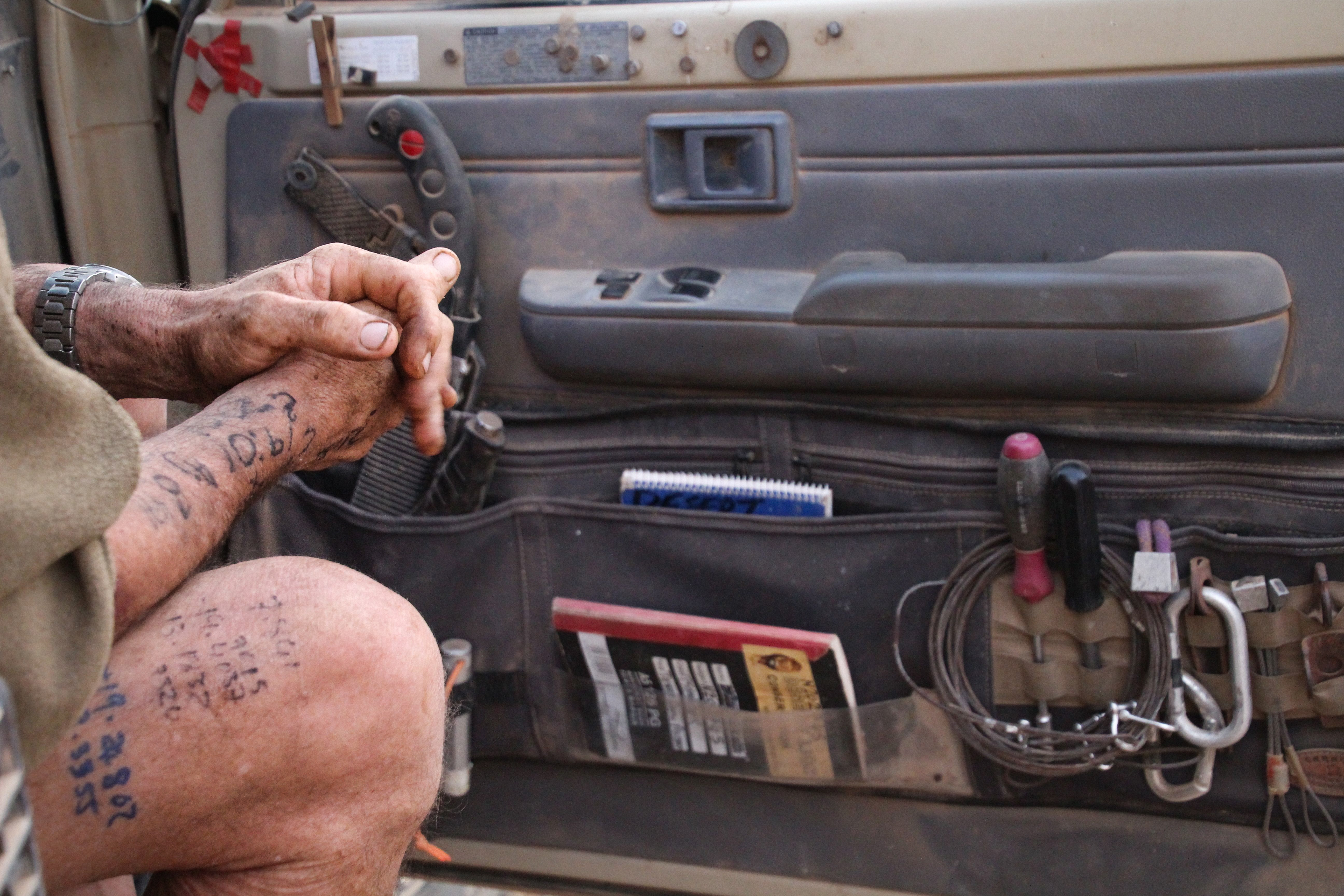 "Yup," replied our guide, Jason Nott, who also happens to be Flip's godson. "She's trying to engage with them at regular intervals. We're keeping a log and taking photographs."
"That's terrific," Flip said. "Please just carry on. You're witnessing something really important here."